V-Neck Bra Essentials
We packed as much innovation as we could into this one bra. Because we know how much you pack into your day.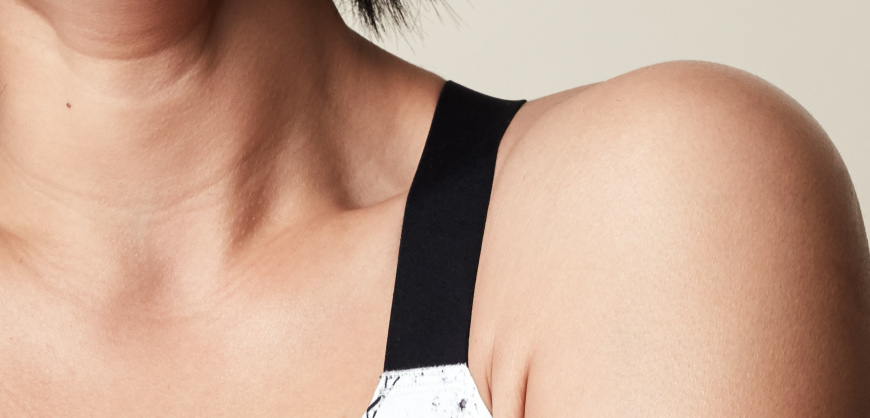 Sport Straps
Enjoy the extra-sporty support of thicker straps.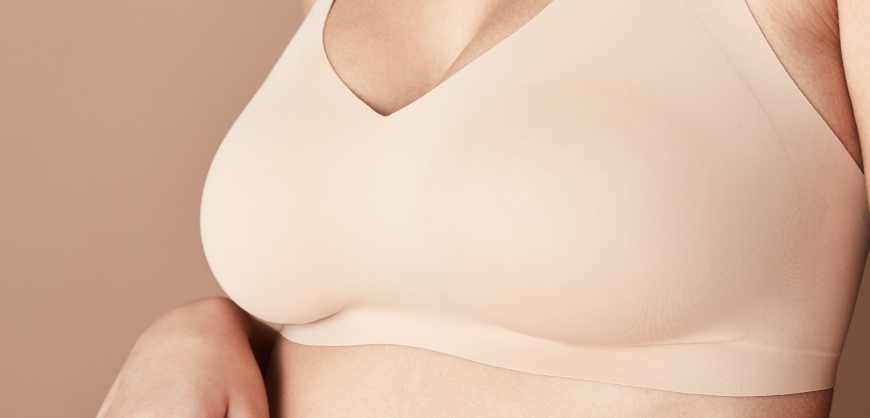 Bonded Construction
Confidently supports your unique shape without uncomfortable wires or padding.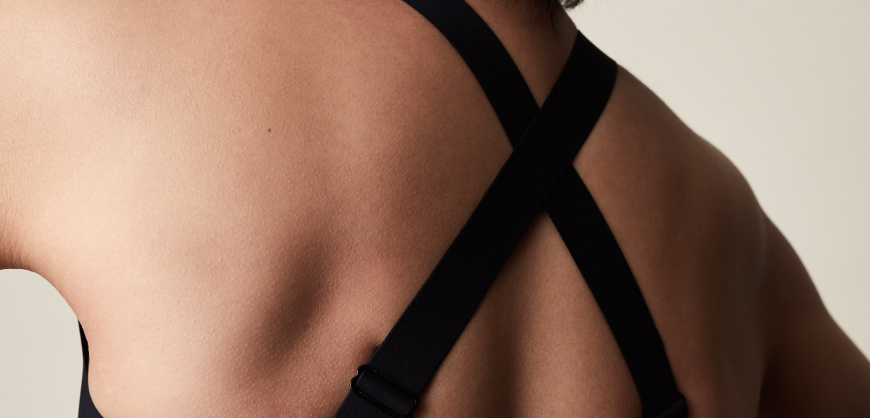 Wear Your Way
Straight or cross-back, whichever way you want the straps.
Bundle and save. Build a set with a bra, undies and accessories...And get a great deal now!
How It Fits
We've designed this bra to mold to your shape, so you may find it snug for the first few wears. It's also unlined so you can rock your natural shape. Prefer some extra coverage? Try the Padded Evolution bra.
Fabrication
Body: 60% nylon, 40% spandex
Care
Machine wash cold with mild detergent, do not bleach, lay flat to dry.
Can wear to work, then to yoga, sweat is no problem. Best bras ever.
Fllawgirl
Tech To Take
Your Life Back
Comfort
We're done with uncomfortable underwear. With 4-way stretch fabrics, your Knix move and mold to your shape.
Versatility
Each Knix product is tested by 1000s of real women to make sure it's ready for your real life.
Performance
Moisture-wicking. Anti-odor. Quick-dry. Because we know what it takes to conquer your day.
Wear it. Wash it. Love it. All of our bras, tanks, and tops are covered by a 30-day money-back guarantee. If you're not in love, we'll take it back, no questions asked.
V-Neck Evolution Bra Reviews
Q: Is there a way to sign up for a waiting list, or some kind of notification when XL is back in stock? Will they be back in stock?
A: Yes! You should have the option to sign up for a Back in Stock notification located under the product page.